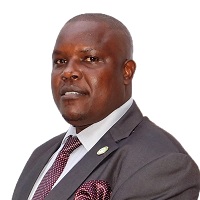 Qs. Andew Kituo Mbuku - B.A.Bldg.Econ.(UON), Reg.QS, CIQSK, EIA/A (Expert)


Welcome to the Facilities Management website.
The Facilities Development, Maintenance & Compliance Section has the responsibility of developing and expanding physical facilities for the University and maintaining these facilities through routine maintenance work. Towards this end, the Department is spread in all the eight administrative and academic colleges of the University of Nairobi. The main Section offices are located at the Main campus.
The Section is in the Facility Management one of the key departments of the University, which apart from managing capital projects and maintaining University buildings and physical infrastructures such as roads and drainages, it is also responsible for rehabilitating building structures and reviving stalled projects.
The Section's vision is to develop world-class physical facilities for the University. To attain this, we recognize that the input of all our clients and stakeholders is crucial. This website is intended to let our customers know the type of services offered by the Section and the entire Department as well as get feedback from them concerning the effectiveness or otherwise of these services. It is therefore intended that the website will provide effective interaction that will inform the Department's service delivery. The interface will enable the Department to improve on its service provision for the benefit of our institution, customers, stakeholders and the nation as a whole. I, therefore, invite you to feel free to give your comments, suggestions, complaints, recommendation or commendations through the interactive blogs available on this site.